Yu Qian Anji Baicha (Spring Rain Harvest Anji)
Green Tea 2021
Yu Qian Anji Baicha has a full yet mild flavor and floral aroma. An affordable, high-end green tea rich in amino acids, made with pluckings of one bud and two leaves from the spring harvest.
---
Tea Origin

Anji County, Huzhou City, Zhejiang Province, China



Tea Bush

Baiye #1 (White Leaf #1)



Tea Maker

Yu Shunhu



Harvest Time

Mid-April



Plucking Standard

One bud, two leaves
---
Yu Qian Anji Baicha is popular with green tea lovers who want to appreciate the health benefits of green tea with a flavor that is mild and sweet. Picked slightly later than Ming Qian Anji Baicha (Early harvest Anji), it has a slightly stronger flavor and greener color.
The name Yu Qian Anji Baicha (Spring Rain Harvest Anji) refers to the second spring tea harvest before the Gu Yu festival that falls on April 20th, a time when spring rains typically fall. Gu Yu or "spring rain" is the 6th of the 24 solar terms that govern Chinese agriculture throughout the year. Yu Qian Anji Baicha is plucked from the tea bushes at a plucking standard of one bud and two leaves, slightly later in the spring than its predecessor Ming Qian Anji Baicha (Early harvest Anji), which is usually harvested at the beginning of April.
Getting the timing right to harvest Anji Baicha in the spring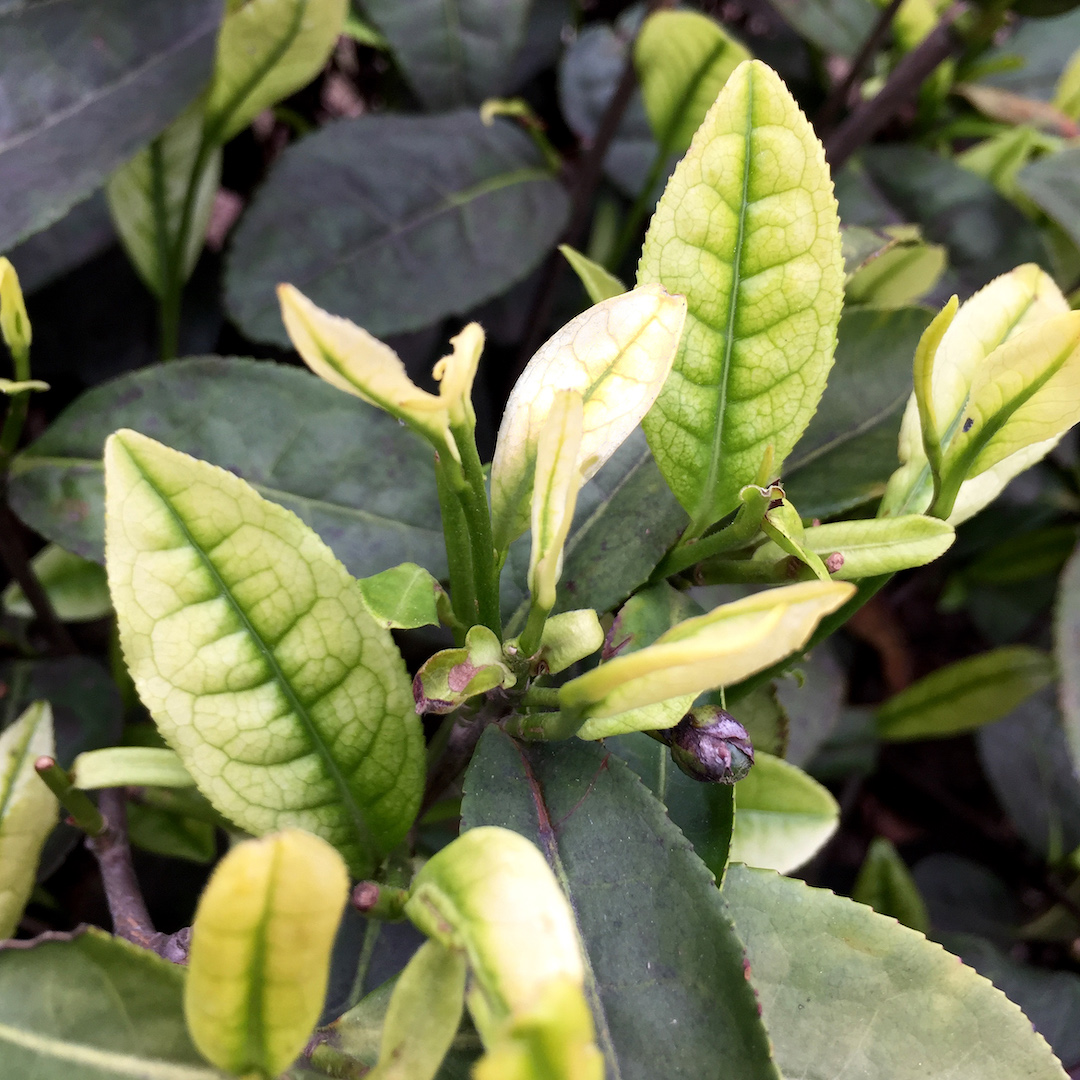 While Yu Qian tea is picked only a few days later than Ming Qian tea, they must finish the harvest before the weather becomes warm. Once temperatures exceed 25°C (77°F), the tea bushes start to grow very fast, and the light jade coloring will turn to a bright green, creating a tea of a far different character. Generally, all Anji Baicha's harvest season is centered around one time per year from the end of March until mid-late April. This is an approximation since the picking time will depend largely on variations in temperature and weather in a given year.
When tea is picked in the cold season, the tea leaves contain more amino acids and antioxidants. The roots of the tea bushes have rich stores of nutrients, and with every succeeding day, the leaves will grow noticeably larger in size. The plucking standard is one bud to two tender leaves for this specific tea. For Ming Qian Anji Baicha, the plucking standard is one bud to one leaf.
You can read more about the history of Anji Baicha green tea on the Ming Qian Anji Baicha (Early harvest Anji) page.
No chemical fertilizer, pesticide, or herbicide was used in the production of this tea. Click here to read more about our promise to fair trade and the environment.
Yu Qian Anji Baicha (Spring Rain Harvest Anji) 2021 brewing guidelines
5 grams (3 Tb) tea
12 oz 85°C (185ºF) water
3 min. first infusion
At least 4 infusions: 3, 3, 5, 8 minutes