The Tasting Flight
A Monthly Tea Subscription
Taste and explore different teas with a changing selection every month.
December's Flight includes two all-bud white teas: the classic and delicate Baihao Yinzhen (Silver Needle) and the deep and complicated Bai Long Xu (White Dragon Whiskers). Compare and contrast the striking differences due to cultivar and origin terroir. Subscribe by December 31st to get this month's teas.
---
What's included?
We created this service as a flexible subscription that features a changing mix of good tea for everyday drinking.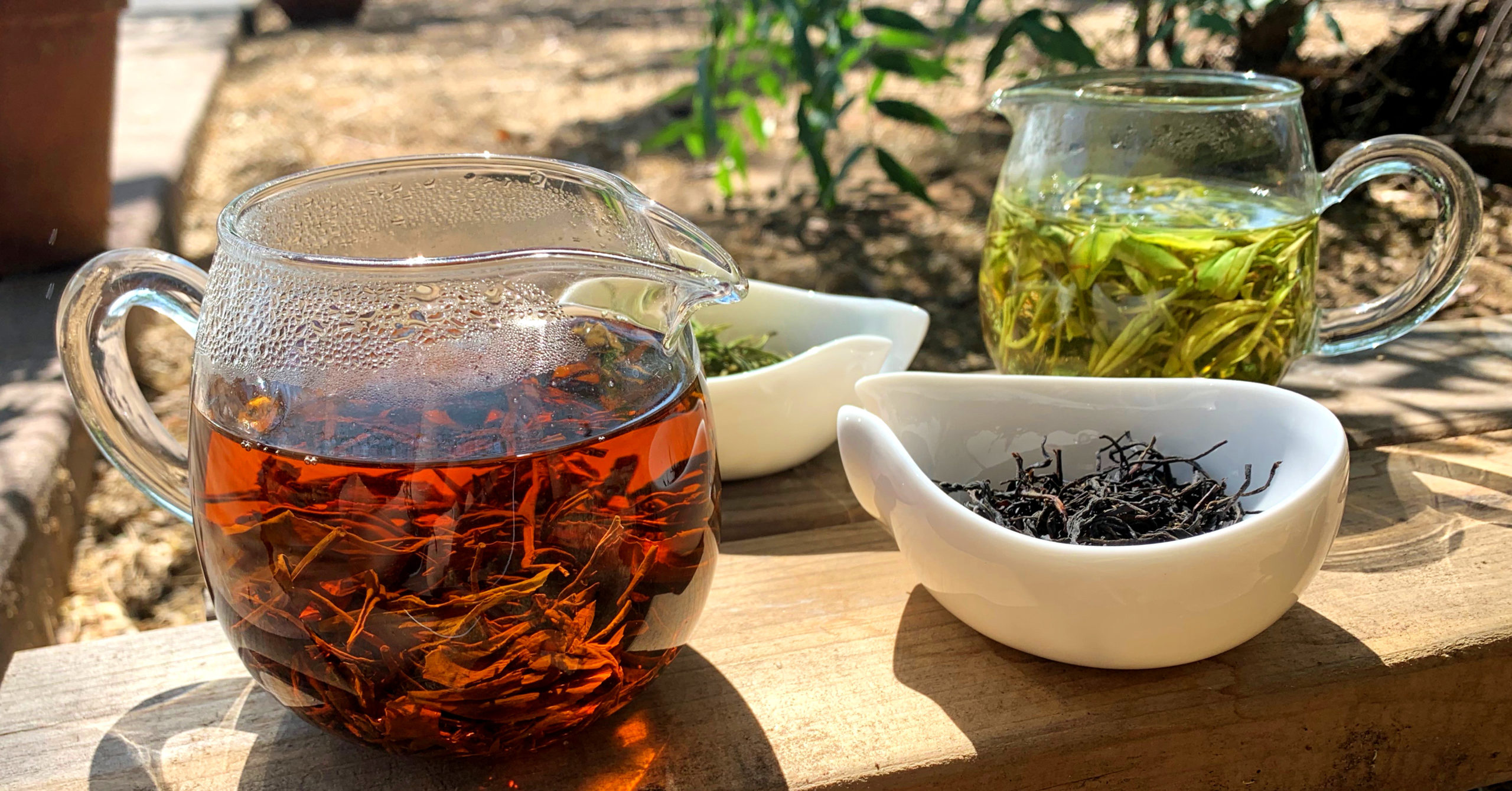 You can expect two or three different teas in each delivery (usually 75 grams of tea altogether), chosen by us from a mix of daily-drinkers, old favorites, seasonal highlights and micro-lots, and even some subscriber exclusives. These teas will always come to you at a discount from their regular price.
This subscription is a great way to explore new teas on your own or to share the same tea with friends at a distance. An ideal gift for a tea lover or anyone who loves tasting and exploration.
Can I give this subscription as a gift?
Yes! Check "this subscription is a gift" when adding it to your cart. Enter the recipient's email address and then enter their delivery address at checkout.
When will I be charged?
For the first month of a month-to-month subscription, you will be charged on the day you sign up. Your subscription will renew on the same day (or closest day) the following month.
If you choose the 3-month (non-renewing) option, you will only be charged once when you sign up. This is a good option if you would like to purchase the subscription as a gift for a limited period of time.
Please note that subscriptions are not eligible for coupon discounts.
When are the subscription deadlines?
Your subscription will ship within 2 business days from the purchase date or the date it renews.
If you would like to cancel your subscription, you can do so in subscriptions section of your account or simply send us an email. Be sure to cancel your subscription before the renewal date to avoid being charged for a given month. You can re-subscribe anytime.
What if my address changes?
You can update your shipping address at any time in the subscriptions section of your account. To ensure we send your teas to the correct location, please complete any address updates before your subscription renews each month.